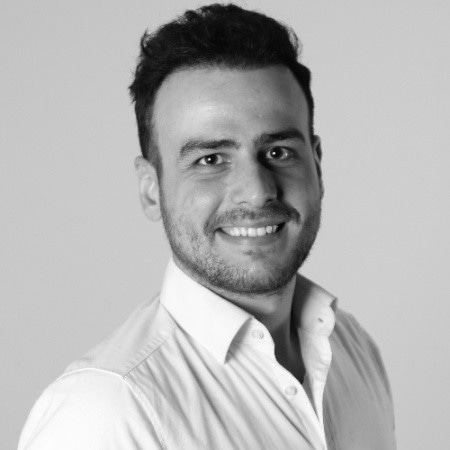 Hello, I'm Özhan.

I'm a

full-stack software developer

. I enjoy building

sites & apps

. My focus is

React (Next.js)

.
About me
I'm a Berlin-based Software Developerspecializing in crafting exceptional user experiences. With a background in FinTech and Ecommerce, I excel in creating captivating interfaces and seamless payment integration for diverse countries. I have worked with different technologies such as Angular, .NET and also played a role in enhancing a React/Next.js storefront in Ecommerce. My strengths include developing features with React hooks, creating tests, and optimizing UX/UI through A/B testing and increasing user engagement and conversion rate.
Thriving in dynamic environments, I'm an avid learner who stays updated with trends, infusing fresh insights into every project. I firmly believe that blending technical expertise with user-centric design can reshape the digital landscape.
My projects
Social-Blog App
A Full-Stack application where users can create their blog posts and follow each other, developed with React and Context API.
AI Saas App
AI application for generative AI chat, image, video and music generation with Clerk user authenticaton. Developed with NextJs and OpenAI, Prisma, and Planet Scale.
React
TypeScript
NextJS
Tailwind
Planet Scale
Ecommerce Project
Online retail shop developed with React and Redux state management library with Stripe payment integration.
My skills
HTML
CSS
JavaScript
TypeScript
React
Next.js
Node.js
Git
Tailwind
MongoDB
Redux
GraphQL
C#
.NET
Azure
DevOps
Framer Motion
My experience
Graduated bootcamp
Berlin, Germany
I graduated after 6 months of studying. I immediately found a job as a front-end developer.
2020
Front-End Developer
Berlin, Germany
I worked as a front-end developer for 2 years in 1 job and 1 year in another job. I also upskilled to the full stack.
2021 - 2022
Software Developer
Berlin, Germany
I'm now a full-stack developer working as a freelancer. My stack includes React, Next.js, TypeScript, Tailwind, Prisma and MongoDB. I'm open to full-time opportunities.
2022 - present